March 24, 2015 /
By admin /
Twitter's upcoming major homepage redesign, followed by introducing some features from group messaging to native video, has built up curiosity among the twitizens that what is going to happen next.
One of the things that make the Facebook "Facebook" are its annual home design overhauls, but Twitter is not lagging behind in the redesign race. The social networking giant is currently experimenting with its major homepage design overhaul that could change the login page of the well-known micro blogging site into a real-time news portal that can update site visitors' with the latest news stories and celebrity updates.
For the past year, Dick Costolo, the CEO of Twitter has been encouraging his team to redesign Twitter in order to make it easier for mainstream use, particularly for new users. The main focus has been made on simplifying it for Twitizens to search fellow interesting people to follow.
Over the past week, two layouts are revealed by Twitter and both of them give a sense a social media news portal, the future of Twitter. In the layouts, the tweets are grouped into categories sorted by subject, like Business News, Space News, and so on or authors, like Celebrity Chefs, Country Artists, and other more. Users need to click a grid to drill down to get access to the tweets that fall into those categories.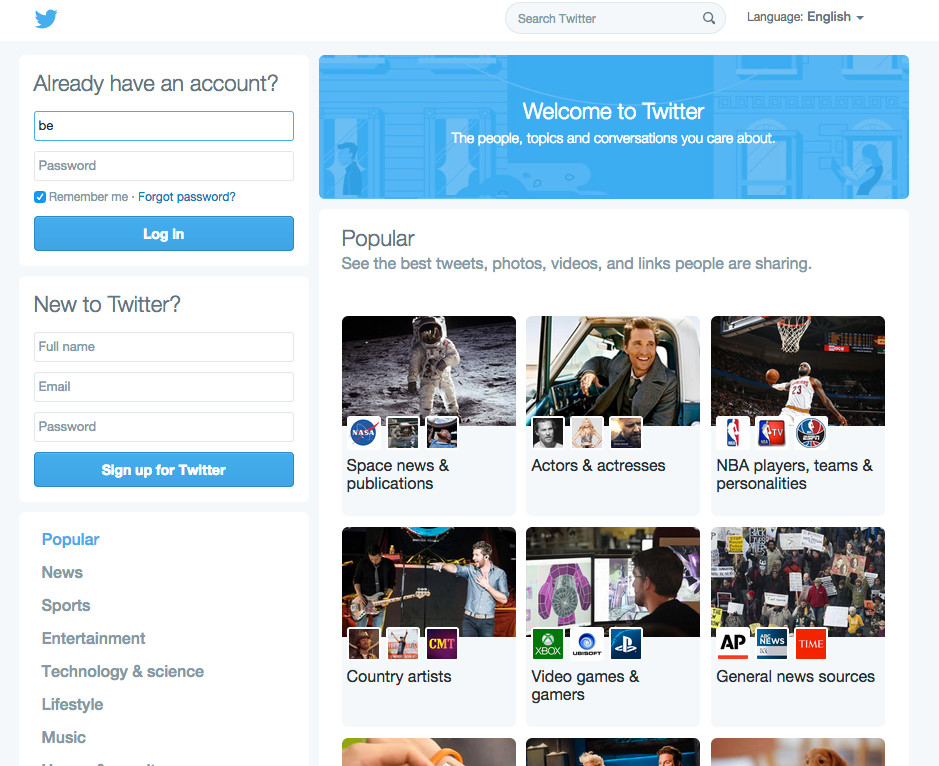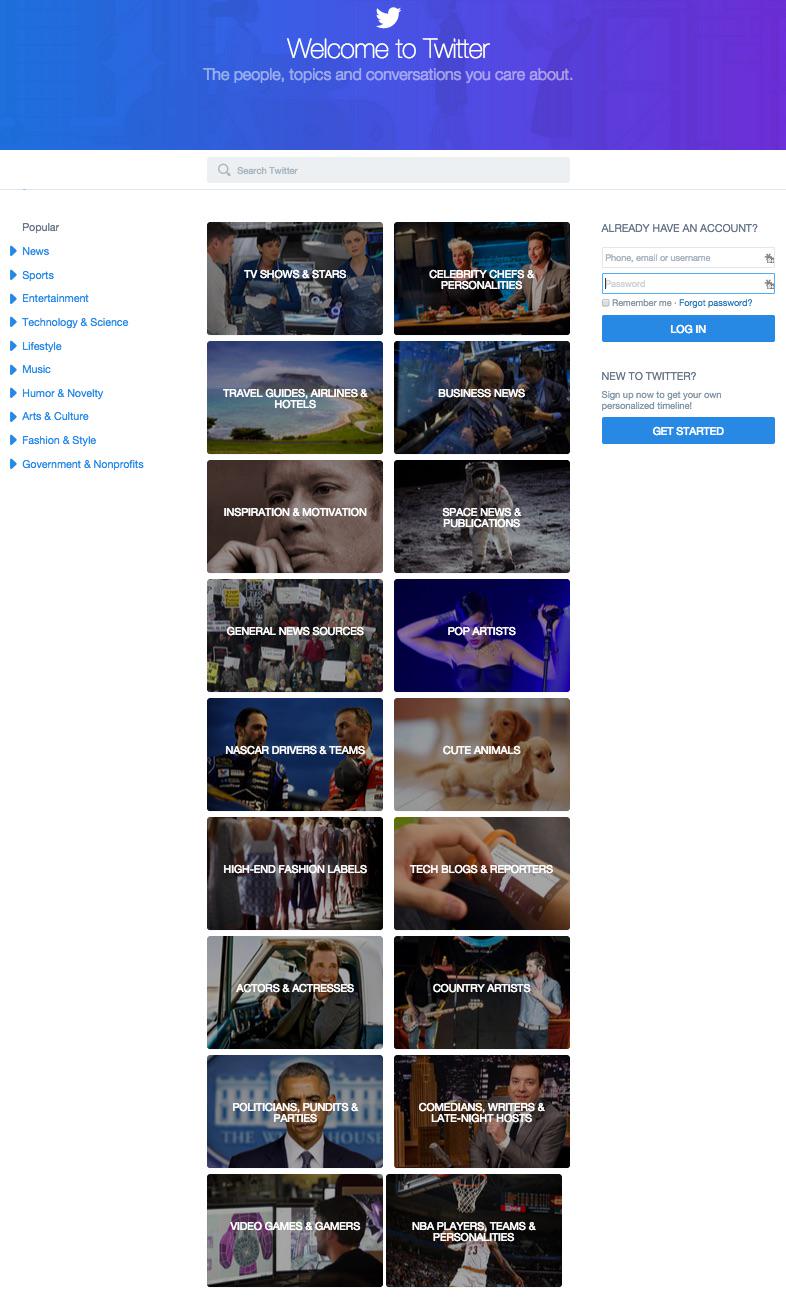 The most visible difference between both designs is their layout. One features a 2 column design comprises of 3×3 grid of cards, while the other has tweet categories and sparser shown in 2×2 grids constituting three-column design.
The finalized homepage design will start to filter around to Twitter users, Twitizens would be classified between users and activity into grids that would then leave enough space to showcase videos and photos, which is apparently a revitalized attempt by Twitter to combat its competition.
---